Click Here to Download Photo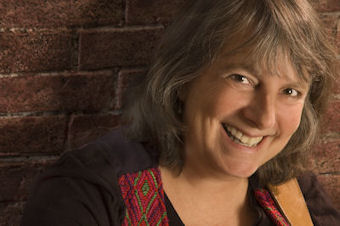 Click Here to Download Photo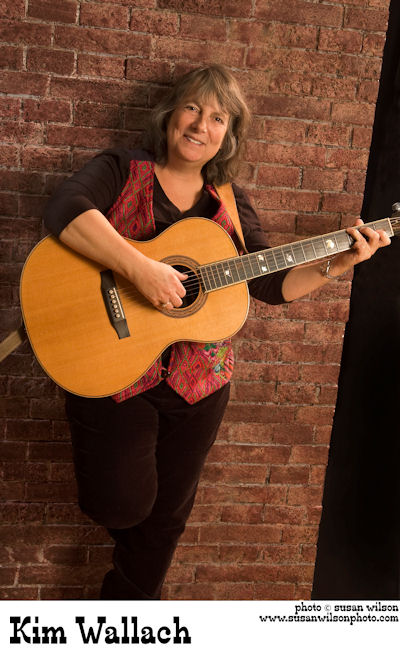 Click Here to Download Photo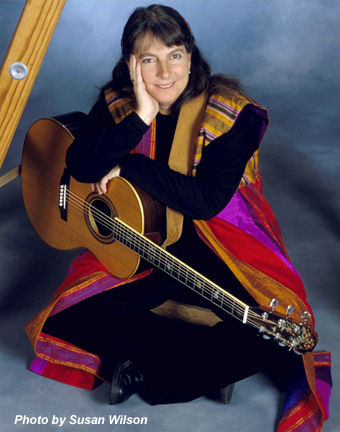 Click Here to Download Photo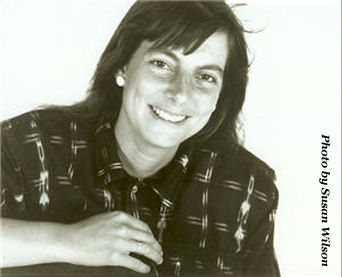 Feel free to use any quotes or photos for your publicity...
Deep and Detailed Bio - read at your peril...
I was raised by activist parents in 1960's New Jersey suburbs. My mom took me to see Pete Seeger and Buffy Ste Marie. (I also met Van Cliburn right after he won the piano competition).
I attended Wellesley College, and used the bus to mixers to get to the Nameless Coffeehouse on weekends. I spent my junior year at Wesleyan, where I studied Scottish folk songs with Jean Redpath, and poetry with Richard Wilbur. Back at Wellesley, I studied more poetry with Robert Pinsky.
Instead of continuing on to graduate school or respectable work, I took all my savings and went to Europe for what turned out to be a year, and a life changing experience. I busked in streets and subways, played in youth hostels and cafes, hung out at the Singer's Club in London and sold records for Peggy Seeger and Ewan MacColl.
After returning to Boston, I found work at two music stores, played in the subway and the street, got involved with the Folk Song Society, gave guitar lessons, discovered contra dancing, sang in the shape note group that became Norumbega Harmony, founded the Short Sisters with Fay Baird and Kate Seeger and worked my way up to the feature slot at the Nameless Coffeehouse and the coveted opening slot for Bill Staines at Passim.
I also taught music to toddlers at the Brookline Arts Center. In 1985 I began to tour, to teach summers at Camp Killooleet, to teach nursery school music in Wellesley, and continued to write and record. (see recordings) I was a New Folk Finalist at Kerrville the same time as David Roth, David Wilcox, John Gorka, Kristina Olsen and Joyce Woodson, to mention a few, and continued to return yearly as a regular on the childrens (Threadgill) stage.
In 1990 I left the road and Boston and moved to NH, where I got married, certified to teach music in a public school, and gave birth to a daughter. A back injury and the demands of parenting gave me an excuse to leave the hard work of touring behind, although I never stopped writing songs, or performing with the Short Sisters. I joined a crew of women songwriters centered around Nelson, NH and we gave several performances and made a CD as "the Rolling Crones".
Now I am divorced, my daughter is at college, my half time job leaves Friday thru Monday free, and I am returning part time to performing. I have a slew of new songs, as well as beloved traditional and cover songs and I have a lot of stories, wisdom and perspective to offer.
"Wallach's delightful contradictions – a deadpan demeanor interwoven with her coyly comical delivery... clear, pure soprano... an air of innocence saturated in satirical glee."

- Boston Globe
---
"The woman who set to music the observation that 'We have amazing powers of self-deception/when truth gets in the way of love', Kim Wallach knows how to speak for the intelligent and self-aware contemporary heroine"

– Bob Saltzman
Chickory House, PA
---
"Kimmie! Great CD! Such a simple, direct approach and such clear, lovely vocals. I like everything about it and am grateful for the chance to have heard it. May you long continue down the path you are gracing."

– Tom Paxton
---
"Listening to Wallach's ringing alto, accompanying herself on guitar and banjo, you sense that she hasn't a pretentious bone in her body. Some people have been recording music for twice as many decades as Wallach has, and have not reached the level of emotional nuance that she achieves.

Hers is a frank, New England voice; it's the voice of someone who has spent the morning splitting wood and making bread dough, and is now wiping her hands on her jeans and looking around to see what else needs doing. It is the voice of the friend, who, when you come to her with a heartache, will make coffee and tell you wise and grounded things in a calm, unflinchingly honest voice. And more than that: it's the voice of someone who has done some remarkable things in her life, from a family of people who have done remarkable things, and she wants you to know, in your sadness and doubt, that you can do it too. Imparting that kind of message can be the most healing act of all. It's what the best music, especially folk music, has always done.

- excerpt, Lindsay Cobb
---